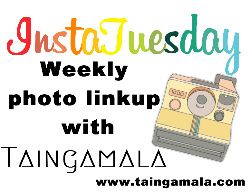 I hope everyone has had a great start to the week!! Here are a few things that have gone on in the past week through my instagram pictures!! Follow me if you aren't already!!
Kris10_favoritethings
Jon and I went to Starbucks on the way to Wednesday night bible study! Can you guess what I got? ;)
This reading from New Day New You by Joyce Meyer really touched me! I even wrote a post about it called
Thought of the day: Confident Heart.
Jon and I went on the Ghost Tour. Honestly, it was ok, but not what I had expected after hearing about other tours. We made up for it though going to Denny's for a late dinner :)
We went to the local candy store downtown! Mmmm I love me some runts, sprees, and sour cherries!!
Yay! Now go link up with Jane and share your pics from instagram! :)