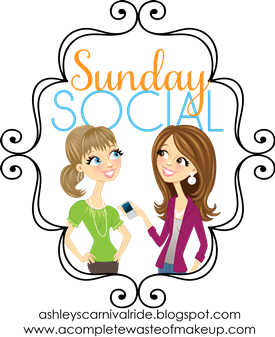 Today I'm linking up with Neely at
A complete waste of makeup
and I'm going to tell you everything
I love about Fall
! It finally feels like Fall around here too! Today is the second day we have been in the low 50's but by the end of the week I hear it's going to be in the 90's again! That's Texas for you though!
1. Thanksgiving
2. Boots
3. Scarves
4. Coats
5. Hot Chocolate
6. Starbucks PSL
7. Fire burning in the fireplace
8. Leaves changing colors
9. Pumpkins
10. Candy corn
What are your favorites?